Each Clothes Without Limits company has it's own unique way of challenging gender stereotypes. Now you can see all of their clothes in one place!
To find the brand (or brands!) that fit your kid's style, click an image to see that company's entire collection and read their brand philosophy. When you're ready to start shopping, click the "Visit Store" button.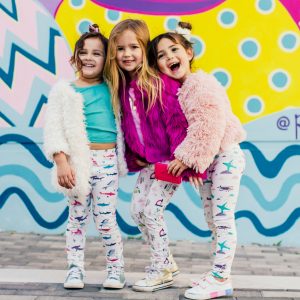 Smarty Girl Leggings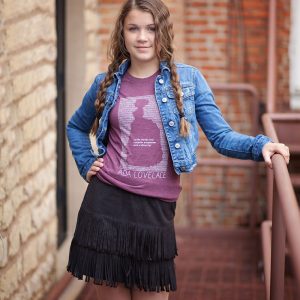 Clever Belle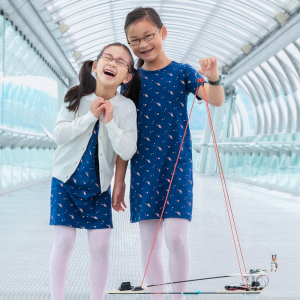 buddingSTEM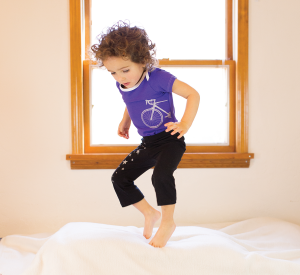 Baby Blastoff!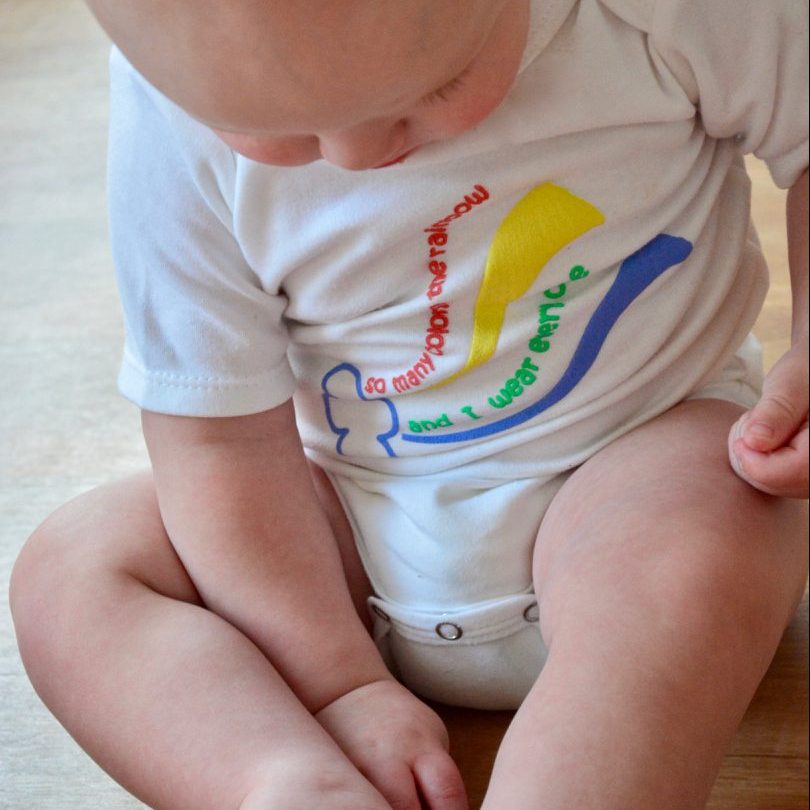 Every Bean Boutique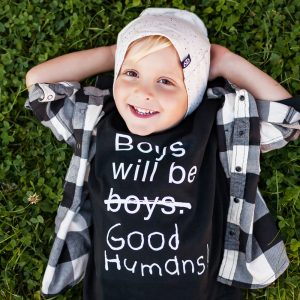 Free To Be Kids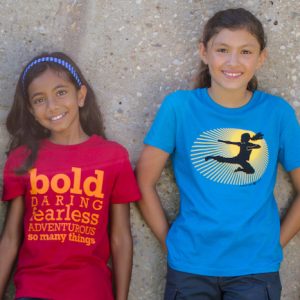 Girls Will Be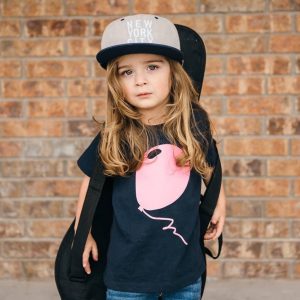 Quirkie Kids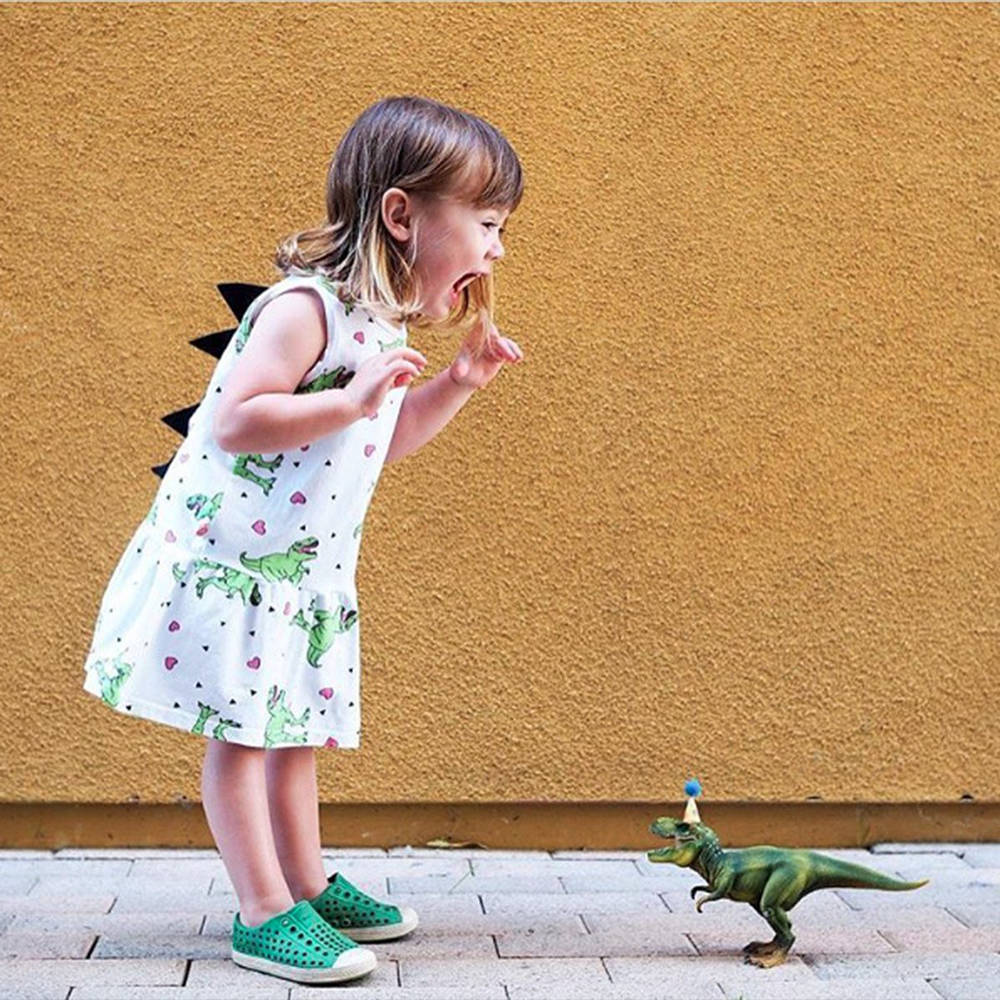 Mitz Accessories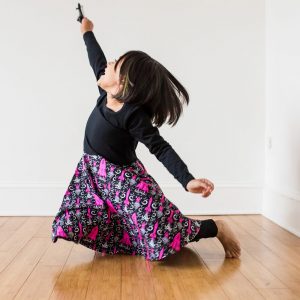 Princess Awesome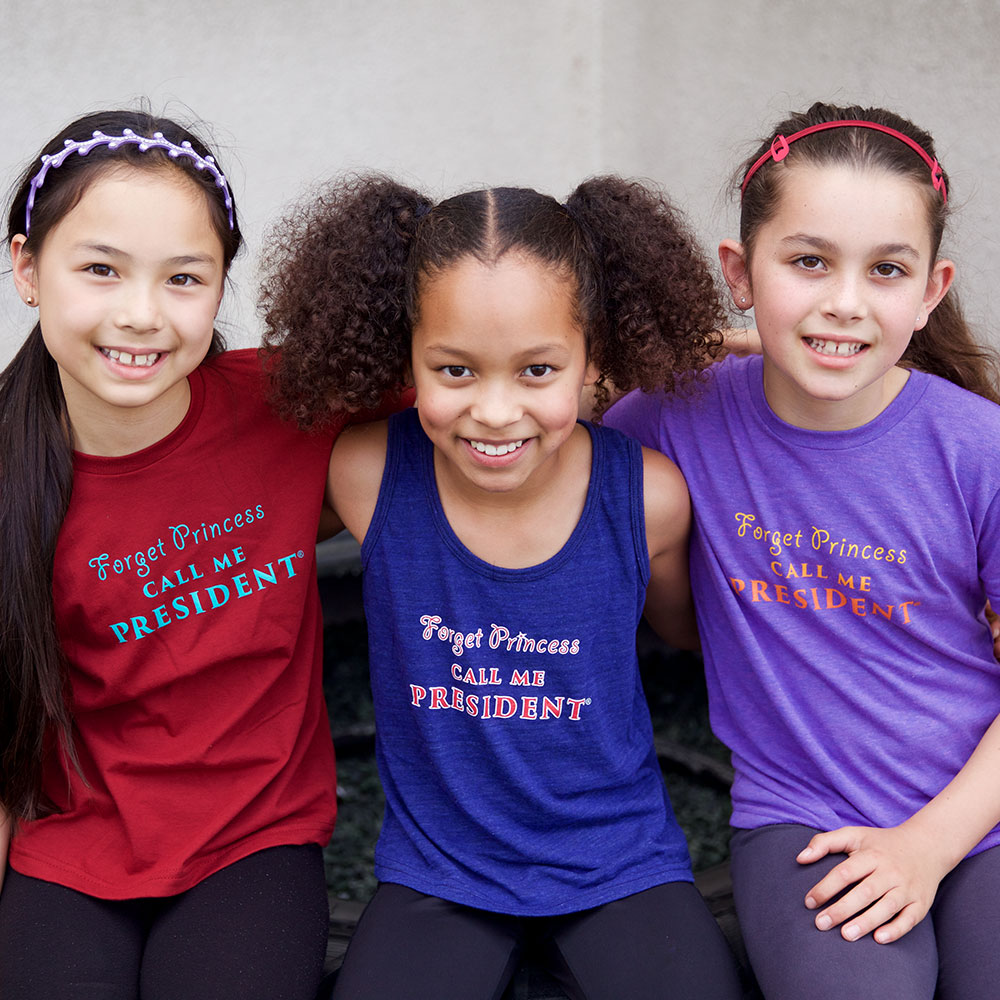 Handsome in Pink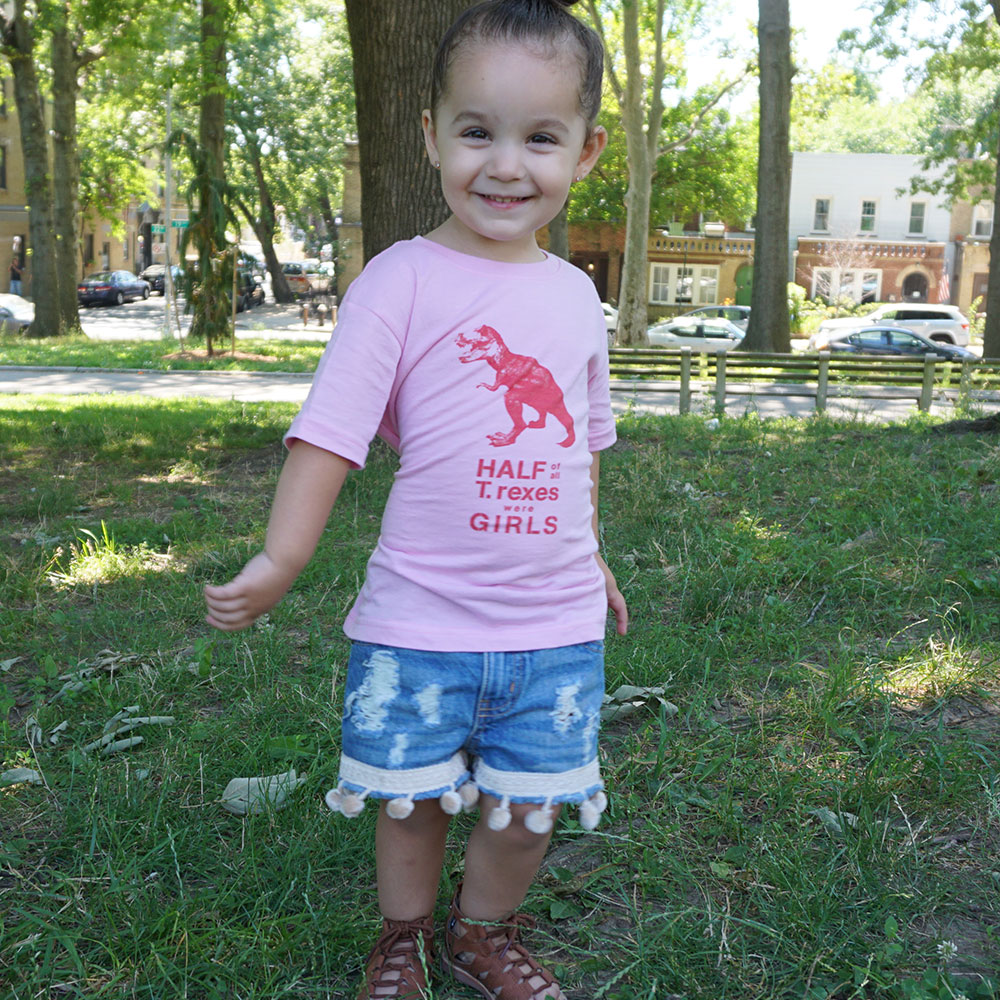 Jill and Jack Kids
Smarty Girl Leggings

Boyish designs for girly girls. Toddler girl leggings featuring prints typically marketed toward boys. Dinosaurs, sharks, airplanes, insects and chemistry are illustrated exclusively for Smarty Girl and printed by hand on organic cotton. Because girls are more than hearts and flowers — we're Smarty Girls!

Clever Belle

Our goal is to give girls choices in apparel that depict who they are and who they want to become. We want them to embrace their inner beauty rather than defining themselves by their outer beauty. We want girls to express the things that create passion in their lives and drive them to learn, explore, build and create. Girls and boys have similar dreams and aspirations when they are young. In fact, studies show girls have the exact same aspirations as boys at the age of six or seven, but then something happens soon after. Around the ages of 8 – 12, girls actually start to lose self-esteem and withdraw from those activities that once gave them enjoyment.

buddingSTEM

We know that the images on girls' clothes matter, but most clothing options tell young girls that things like science and engineering aren't for them. Join the movement to encourage girls' early interest in STEM (science, technology, engineering, and math). Let's validate our girls interests in these subjects from an early age, and celebrate their opportunity to grow up and make a difference in STEM fields where women are underrepresented today.

Baby Blastoff!

Baby Blastoff! makes clothing that celebrates the spirit and wonder of childhood. We believe in letting children and their interests roam free. Mae in the USA from the softest bamboo/cotton fabric and printed with our original artwork. Check out our bodysuits, toddler tees, and comfy pants for your special baby!

Every Bean Boutique

Every Bean Boutique believes in clothing as it is -- nongendered. We believe every child (and every parent!) should have fun, empowering clothing opitnos without having to worry about shopping within gender norms. All of our products are made of high quality material and are designed to be practical, long-lasting, and free from all labels.

Free To Be Kids

Free to Be Kids battles negativity and gender cliches in children's clothing - for girl AND boys - with positive messages and stylish, on-trend design. We believe that girls are smart and strong, boys are kind and loving, and clothes can send positive messages out into the world.

We make clothes in baby through grownup sizes, and offer each of our designs in a whole bunch of color, fit, and styles options, including typical "boy colors" and traditional "girl colors," slim fits and unisex fits, baseball tees, long leeves, rompers, onesies, and more.

Girls Will Be

Girls Will Be is a new direction in girls clothing – with no limits and no frills. We design clothes with empowering phrases and stereotype-busting themes, while also recognizing that not all girls want to wear pastels and sparkles and ruffles and skinny fits (at least not all of the time!).

From dinosaur tees to our signature "not-so-short" shorts, we give girls more options to express their individuality. Our core sizes are 4 to 14, with select designs available in infant and adult sizes too.

Quirkie Kids

Quirkie Kids is all about celebrating childhood and letting kids be kids. We believe that boys can be sweet and kind and that girls can be rough and tumble. We also believe that kids should be free to wear what they love. We make tees that challenge gender norms and offer children options not available from big retailers. We love pink and blue, statement tees with heart, and metallic silver prints.

Handsome in Pink

Handsome in Pink is an eco-friendly, mom-owned children's clothing store that got fed up by the lack of choice in clothing options for our daughters and sons. In 2007, we decided to do something about it and have been turning gender stereotypes upside down ever since. We believe pink can be masculine, blue can be feminine, and everyone should feel empowered by what they wear.